One of the most common mistakes when creating a new Joomla site is not securing the Joomla-site both with Backup and Security Extensions. Having up-to-date security is essential for every site on the Internet, whether it's a plain HTML site or a complex CMS system like Joomla or WordPress offers. But all protection can't help you if you don't Backup your site regularly.
If you are concerned about how the Internet has evolved, you are among the few that are. I have many times created a Joomla Website without having neither backup nor security measures installed. I must say: "I have finally Learned from It." Now is the first thing I ever do after installing Joomla is to make sure to have a solution for Backup installed. If you nake your self the routine as the first thing to do when going to the backend of Joomla is to establish a backup solution, you will soon do it automatically at every install of a new site.
Backups

Having a good Backup routine is almost the most crucial thing when maintaining a website, whether you have a Joomla site or a dynamic PHP site. A good Backup can save you hours of work if something goes wrong at your site. In Joomla, you can use solutions that do automatic backups at a specific time or regular intervals.
One solution is Akeeba Backup. This backup extension allows you to do a backup at your server and backup to cloud platforms like Google Drive, DropBox, or even an external server. Akeeba Ltd. is a well-known extension developer with years of experience securing both Joomla (https://www.akeeba.com/products/akeeba-backup.html) and WordPress (https://www.akeeba.com/products/akeeba-backup-wordpress.html) sites and having a standalone (https://www.akeeba.com/products/akeeba-solo.html) version for static websites.
There are numerous extensions out there that do backups. See the Joomla Extension Directory (JED), but Akeeba Backup is by far the best.
A Word from our sponsors!
Do you have a website that needs maintenance or are you looking for a complete new and up-to-date website, give us a shout!
Bredc.com! is a company that offers Web Design & Web Maintenance at affordable prices, we also offer Logo Design and Business Consulting.
Security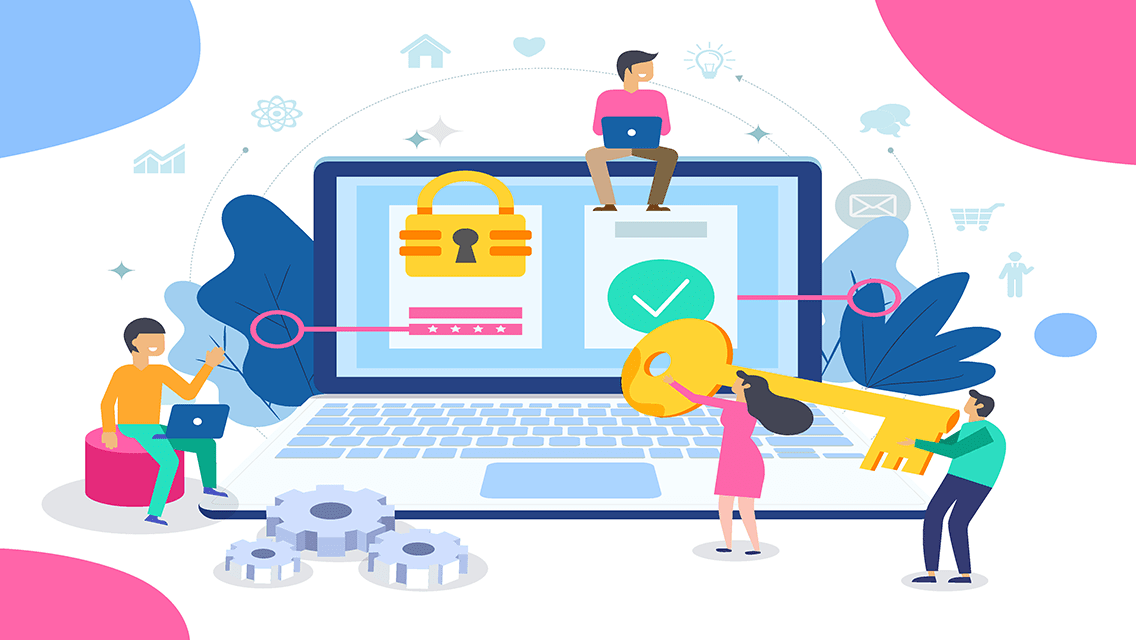 Security is a topic that needs every website owner the full attention and careful thoughts. If your site makes a security issue, you may not only miss out on potential customers, but you also can infect your visitors with malicious code and possible viruses. Many Internet tools offer such security.
One of the top and up to date security extension also comes from Akeeba Backup Ltd. The extension is called Admin Tools. This extension has a large number of features that make you take the step up in website security. Worth mentioning is the ability to add a secret URL parameter to the Administrator (Backend) area; this ensures more security layers so that hackers don't find the Administrator.
Another extension is OCH Firewall (https://onlinecommunityhub.nl/joomla-extensions/ochsimplefirewall); this will block certain IP-addresses from accessing your site.
Other extensions are focusing on adding a firewall to your site; one of these is RS Firewall (https://www.rsjoomla.com/joomla-extensions/joomla-security.html) also do a scan of your files and adds an extra password for your site.
External resources
Several resources on the Internet offer maintenance features for several Joomla sites at the time. There are two of them that I believe are about the more advanced ones. The first is the MySites.guru (MySites.guru). MySites.guru lets you easily maintain several websites at one account. It has a comfortable layout and comes with many features like checking the security headers and doing automatic backups using Akeeba Backup. MySites also works for WordPress sites.
The other one is Watcchfull (https://watchful.net/). This extension is an addon to Joomla that helps you maintain many sites from one interface. As MySite.guru's solution, you can do advanced maintenance just in the one interface; you can also set automatic backups using Akeeba Backup.
Other extensions in the JED (https://extensions.joomla.org/tags/site-security/)
Conclusion
Website security is of utmost importance if you want to contribute to a safer Internet and want your visitors to stay safe. But all security is set aside. If you have a faulty backup routine, you can lose your data and hours of work.
STAY SAFE, HAVE AN UP-TO-DATE BACKUP!